BCDMH Bromine Tablets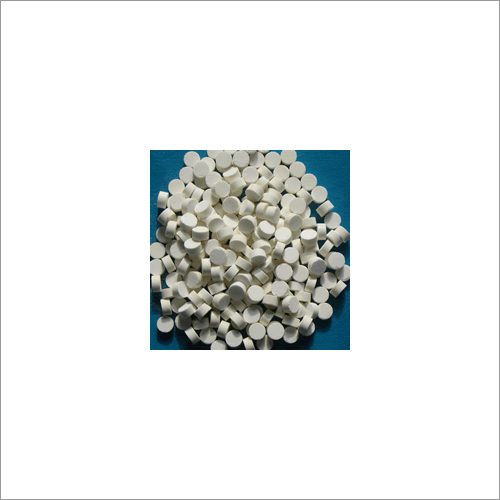 BCDMH Bromine Tablets
Product Description
BCDMH Bromine Tablets

are most commonly utilized in industrial water systems for preventing growth of algae, slime, bacteria, & fungi. Abbreviated for bromochlorodimethylhydantoin, they are water insoluble in nature and have bromine & acetone-like odor. This chemical compound used in their formulation has molecular formula C5H6BrClN2O2 with molar mass of 241.47 g/mol. They show solubility in acetone and has density of about 1.9 g/cm3 with melting point range of 159 to 163 degrees Celsius.
BCDMH Bromine Tablets

are also used as disinfectant in drinking water purification & recreational water sanitation. They are available at highly competitive prices in bulk amounts for our trusted clients.

Trade Information
100-5000 Per Month

20 Days